Poetry and Photography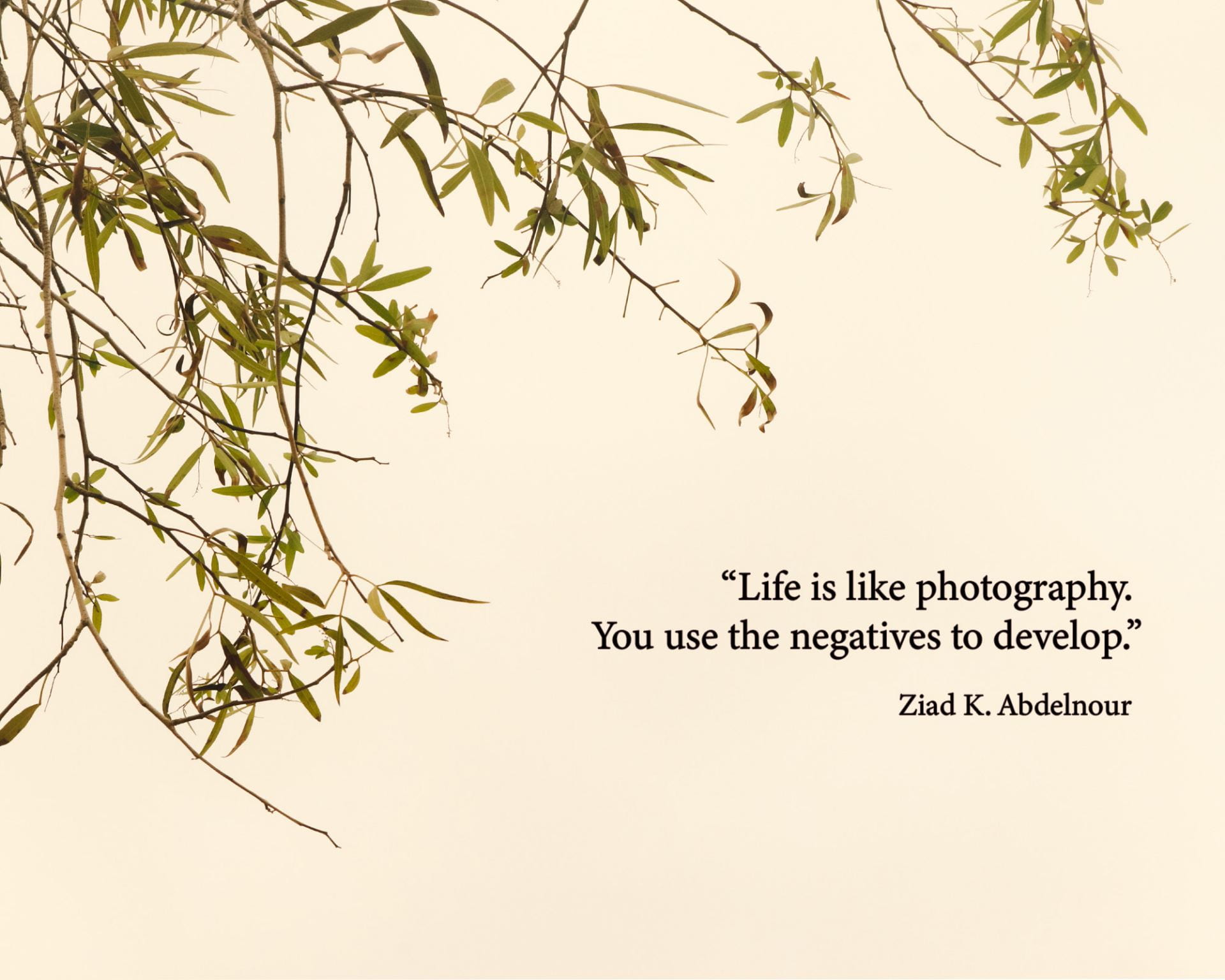 I decided to use this specific background against this quote, because I believe it highlights the calm and composed feeling photography provides. Yes, there will be "negatives" along the way, but even the small, beautiful things in the world could provide peace throughout hard times. Nature keeps me grounded, and even a branch of leaves remind me of the significance of life and living.
I hope viewers may find the peace and hope that I personally feel, as well. I wanted the result to be particularly simply, but still be able to catch an individual's attention. By reading this quote, I hope viewers may be able to relate to the overall message.